CUSTOMER SERVICE
With our strong team staff, customers are able to enjoy service like commodity inspection/shipment arrangement/artwork design/ professional sourcing and after-sale service. What\'s more, customers will obtain our new arrival instruction which is according to our evaluation of their markets.

Nutrition Introduction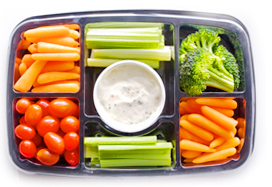 According to the book which published by WHO, an adult female should absorb at least 1800 cal while male should absorb at least 1980 cal. Protein intakes should be 10%- 15% of daily calories; Carbohydrate intake should be not less than 55% of daily calories; Fat intake should be no more than 30% of daily calories. Furthermore, daily intake of salt should not be more than 6 grams while dietary fiber should not be less than 16 grams. For children, calorie intake will be different in different period--- New born baby may need 40-50 kcal, and 15-20kcal for one year old baby. Growing children may need 200 -300kcal every day.