TRADE NEWS
UK MANUFACTURING MATTERS
Time: 2013-09-11 Writer: choice_lantos
Manufacturers in London and the South East are feeling increasingly positive, with 82% of companies supplying into the food and drinks industry saying that they expect to grow in the next six months according to the latest Manufacturing Advisory Service (MAS) Barometer survey.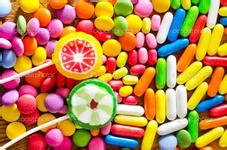 The figures are taken from the 2013 Q1 (April-June) MAS Barometer survey, which provides an overview of economic conditions and issues faced by the sector. This quarter's Barometer showed that English manufacturing SMEs appear determined to meet the industry call for greater investment to promote growth, and reinforces recent economic forecasts predicting an upturn in the sector.
Across England's manufacturing sector as a whole, half (50%) of the companies questioned expect to spend more on new machinery and premises over the next six months, a clear 12% rise on the same period last year. There appears to be a similar appetite for embracing new technologies with 40% of firms indicating they will fund more activity in this area.
In further positive news for the sector, 53% of SME manufacturers reported an increase in sales in the first half of the year.
The Sussex-based Raw Chocolate Company is an award winning manufacturer of fairtrade, organic, raw, vegan chocolate products. Linus Gorpe, choco wizard in charge, is extremely confident about the growth of his business: "We have continued to double our annual turnover since the company was founded in 2006. We have 10 distributors in the UK and 15 worldwide, who supply our range of over 30 products. The company continues to enjoy unprecedented success thanks to our fantastic products and amazing following who spread the word. Today two pallets were shipped to Australia – 50% of our business is export."
The regular special focus of the Barometer concentrated this quarter on finding out whether business growth could be linked to innovation. 82% of respondents reported that new products introduced over the past two years had led to new sales, with more than half (55%) reporting an increase in both sales and profits. Over one-third (36%) of respondents told us that new sales accounted for 25% or more of their total turnover.
Local MAS advisor Melissa Addey picked up the story. "Innovation and growth go hand in hand for SME manufacturers. I meet a lot of companies in the food and drink sector and they are showing a real interest in innovation projects, which will make a significant difference to their companies and products. There are companies turning wasted food into new products, extending product shelf life through their packaging choices and using new manufacturing processes to improve their margins. And of course there are all kinds of new products being developed – a lot of companies are finding delicious ways to be healthy and new ways to make their products really stand out – on the shelf and on your taste buds!
"It's very encouraging and inspiring to meet with these companies and see their focus and energy on making great products and building strong companies – I'm seeing a lot of confidence and enthusiasm from them, which is great. Manufacturing still matters in London and the South East, and long may it continue!"
MAS, which is funded by the Department for Business, Innovation and Skills (BIS), works for manufacturers and through experienced advisors can help shape strategy, create new products, reduce waste and review supply chains.