TRADE NEWS
CHINA POLICE CRACK DOWN ON COUNTERFEIT GOODS
Time: 2013-09-05 Writer: choice_lantos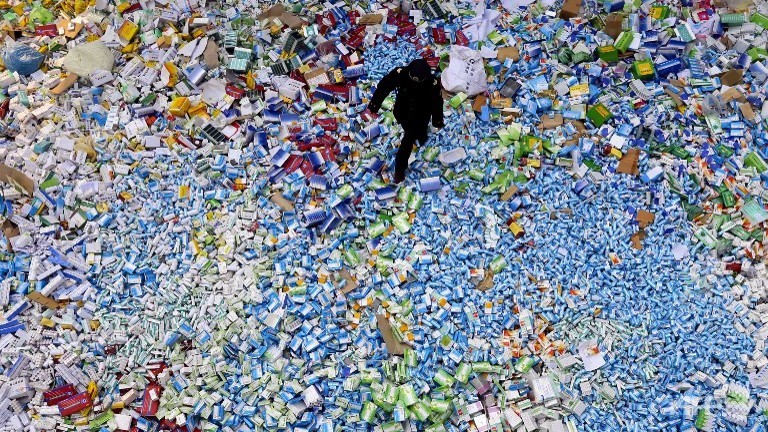 A Chinese policeman walking across a pile of fake medicines seized in Beijing. (AFP)
BEIJING: Chinese police have succeeded in cracking down on over 19,000 cases involving production and sale of fake or shoddy products this year, Xinhua news reported.
An announcement from the Ministry of Public Security said police have seized numerous counterfeit or shoddily-made products, including more than 5,000 tonnes of food and drinks, two billion tablets or bottles of drugs and injections, over 3,100 tonnes of seeds, fertilisers and pesticides, and more than 53 million personal care products, machinery and electrical products.
The ministry said most of the counterfeit goods-producing factories were located in suburban or remote areas.
The products were usually made of substandard raw materials or contraband and were neatly packaged and sold through undercutting.
The ministry said police forces across the nation have maintained a tough stance against forgery and violations of intellectual property rights throughout the year.